Ok, my next project. A construction site! I'm planning to build a model of an office building under construction. I picked up some cheap construction models from Wal-Mart, that are pretty close to HO scale. I need some kind of clay material to look like dirt. I think I should be able to find something like that at the local craft store. I also found some aweseome websites that carry some highly detailed and cheap HO models. One of them is 3000toys.com. This site is also great because it charges a standard shippping rate of 7 dollars no matter what you buy. Another website is modelenium.com. This site is based in the United Kingdom, so shipping is a little bit more to the United States. They do have some pretty sweet models though. I also have to figure out what material to use to model the under-construction building. I'll keep my eye out for something that looks like miniature I-beams, but I don't know how lucky I'll be. Here's some pictures of the models I picked up from Wal-Mart:
Maisto Construction set with some other purchases: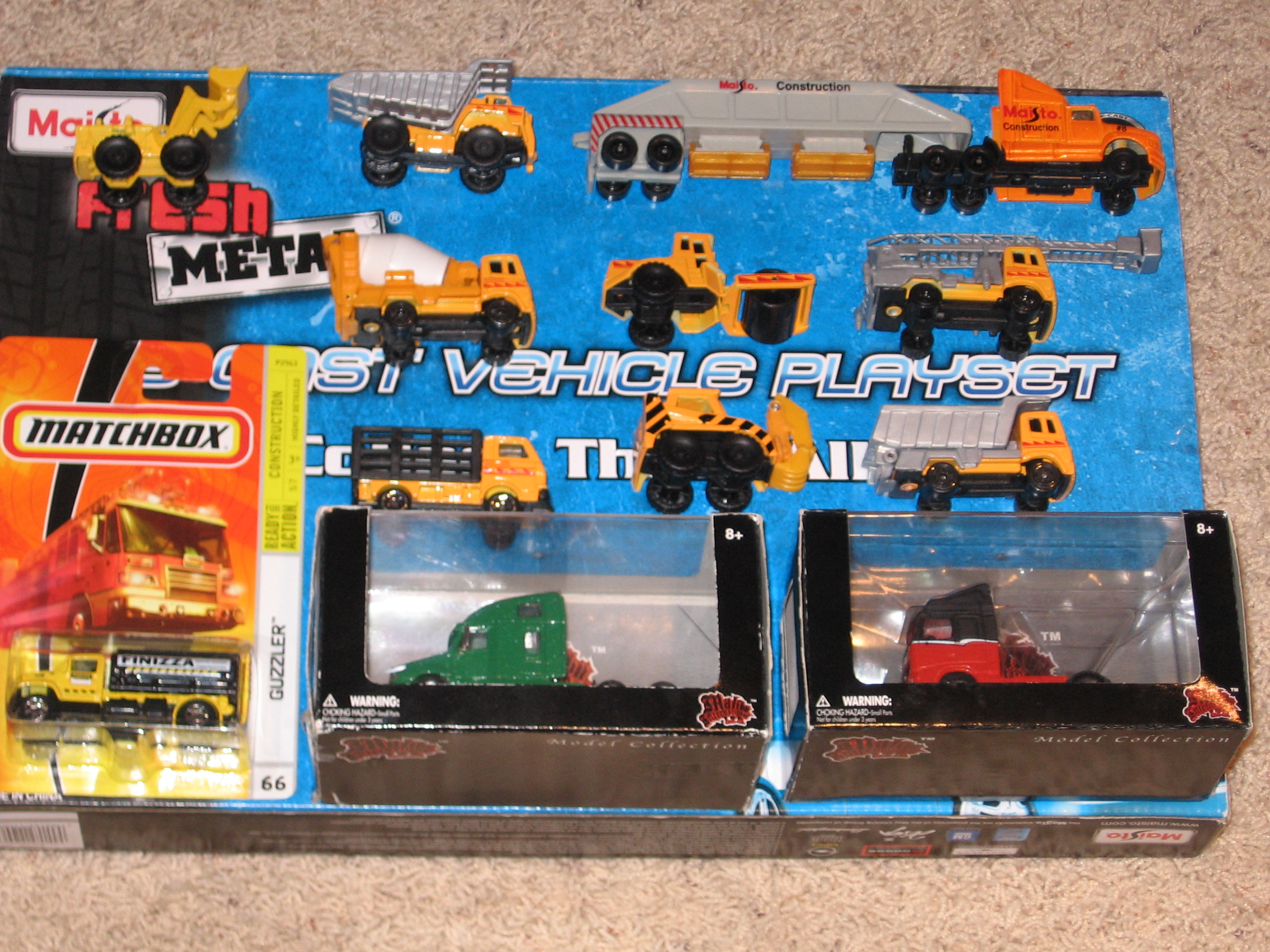 All of the loose trucks pictured were in the set for 10 dollars, along with some others that were not pictured, because they weren't even near HO scale.
Matchbox Trucks: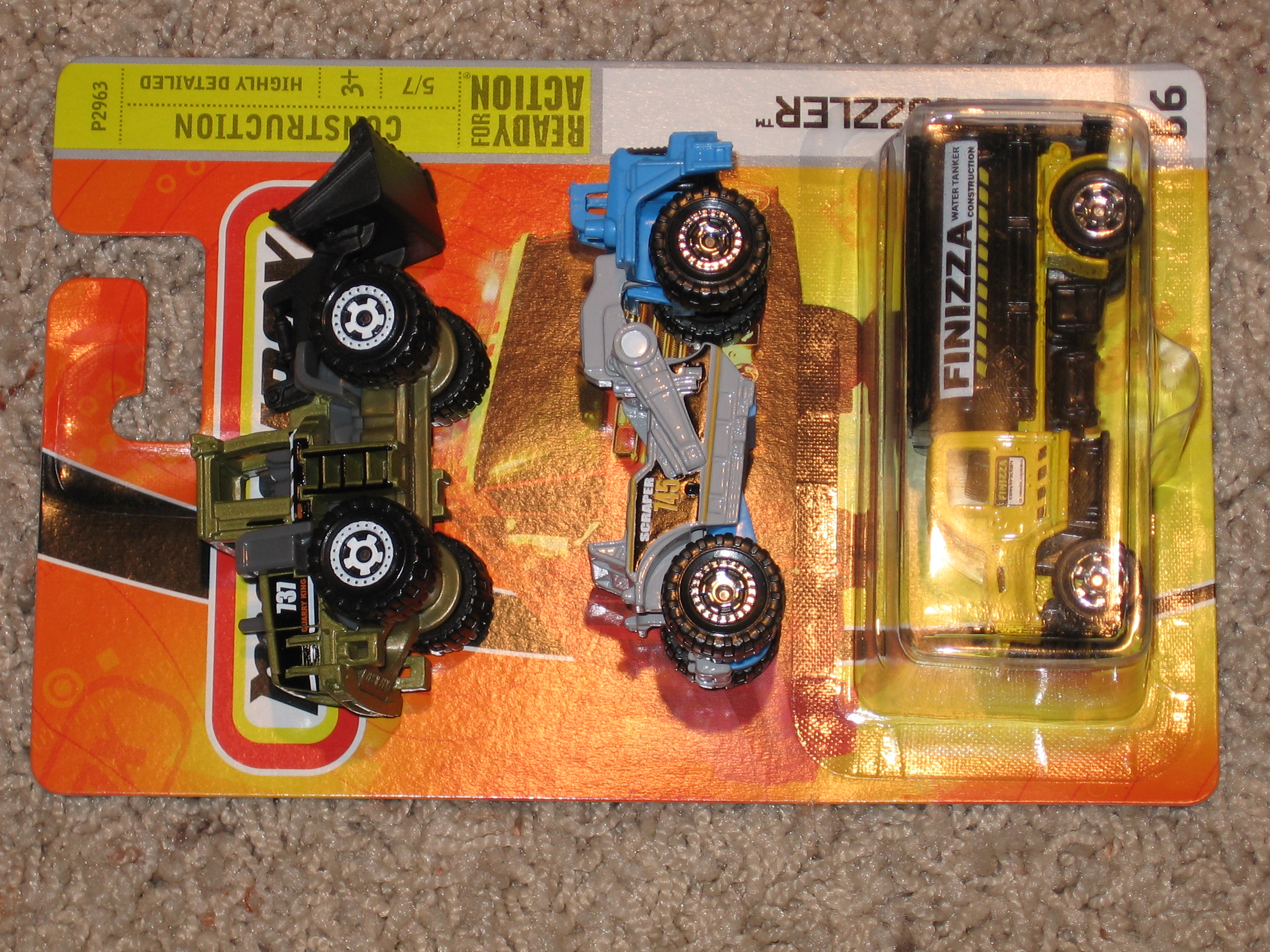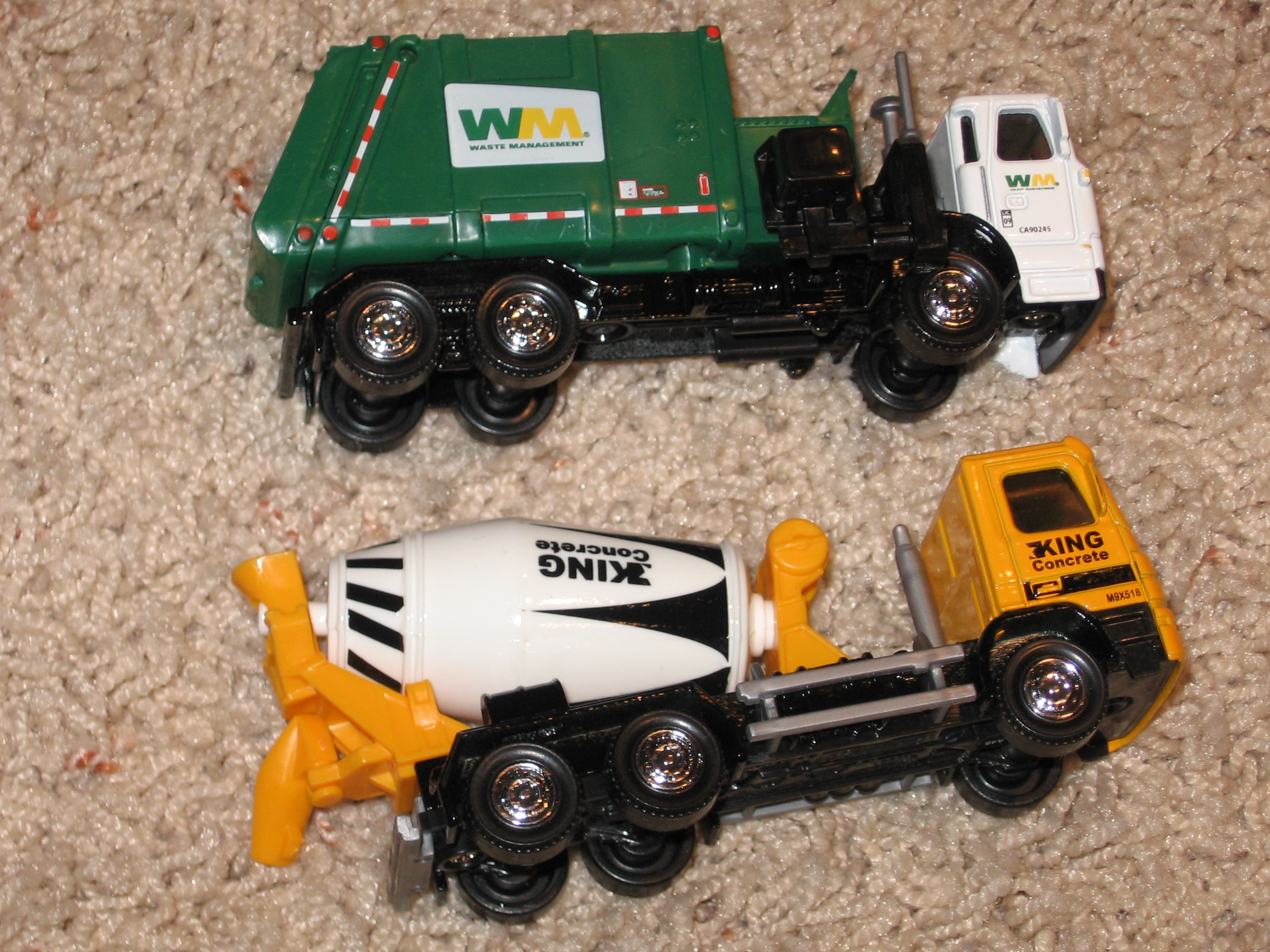 I'm pretty sure that the concrete mixer, trash truck, and tanker are all HO scale, but I'm not so sure about the scraper and front end loader. The trash truck and concrete mixer were 5 dollars apiece, because they have more detail, and the scraper, front-end loader, and tanker were only a dollar each. I think I'm going to repaint the scraper and loader. Maybe Caterpillar yellow!
Here's the 4 dollar semi cabs: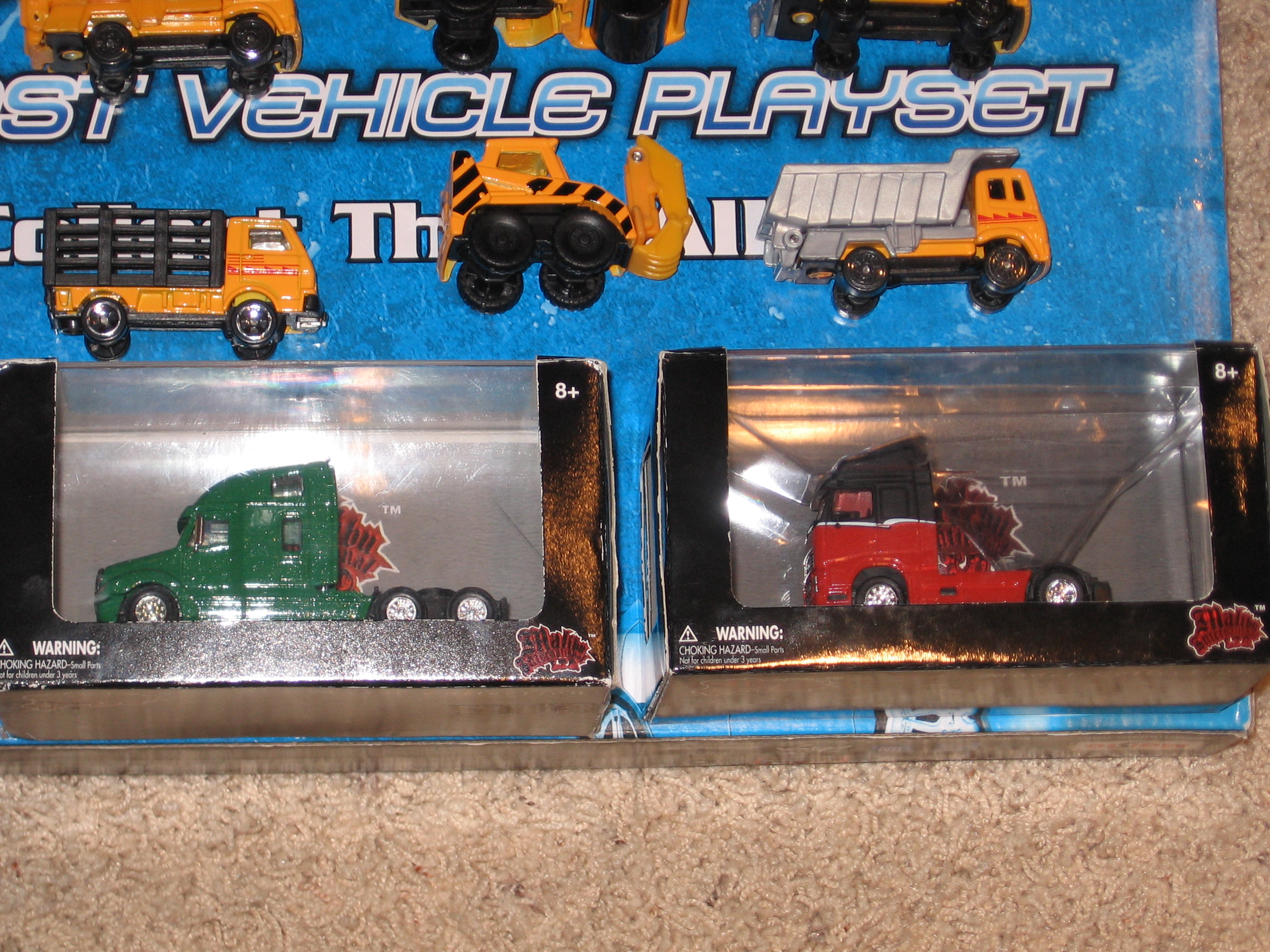 They say that they're HO scale on the package, so these were a safe purchase. I have to find some trailers for them, but I think the local hobby shop can help me out there. They might be part of my future truck stop, but the construction site takes precedence.